Boat Storage with AI-Driven CAmera Tracking
We prioritize the security of your valuable asset. With advanced security measures and round-the-clock surveillance, you can trust us to protect your boat. Our controlled access system and stringent protocols ensure that only authorized individuals can enter the premises. 
Prison-grade camera system with motion detection
Advanced alerting for staff upon human or vehicle movement
24-hour surveillance for maximum security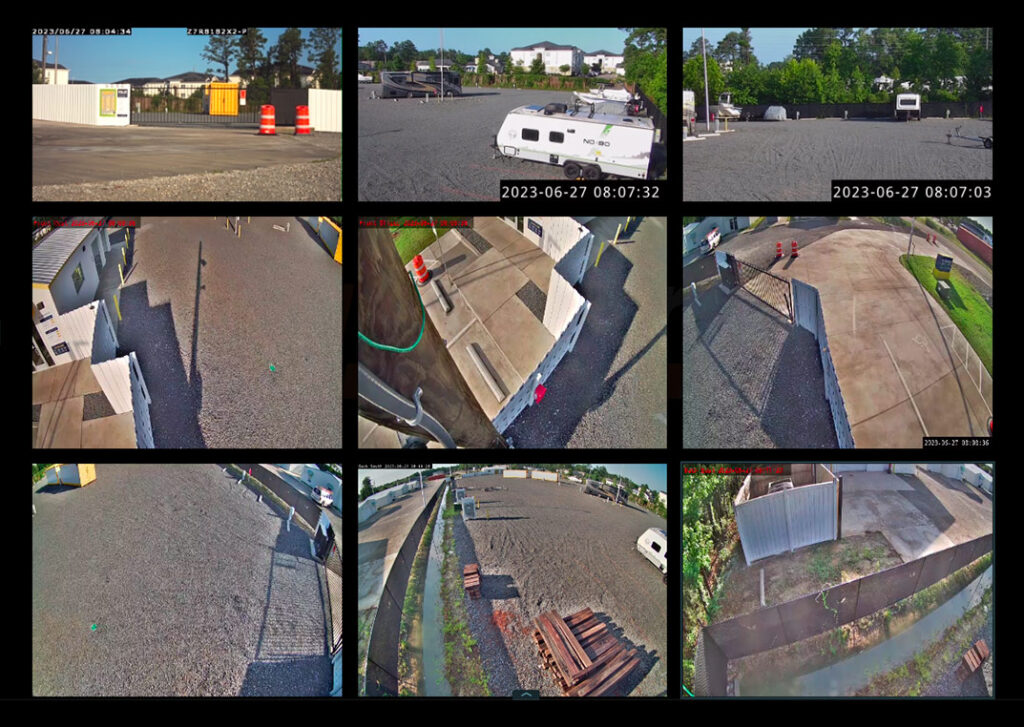 Easy Access for Your Convenience
Our facility offers hassle-free access with 24-hour availability. Our touch-less gate entry system lets you easily enter and exit the facility without unnecessary delays.
The experience coming into our facility is different than our competitors, our camera system recognizes your vehicle and opens the gate.
24-hour access
Entry and exit with touch-less gate system
Our facility offers a wide range of parking spaces, providing ample room for storing your boat comfortably. From small to large boats, we can accommodate them all. All of our spaces are angled for easy entry. We offer both premium and regular spots.
9ft x 27ft spaces (ask for availability)
10ft x 32ft spaces
10ft x 40ft spaces
10ft x 68ft spaces
Our boat storage facility at 9550 Ploof Road in Leland offers easy access to Highway 17 and the Brunswick River. Situated 2 miles from Brunswick Riverside Park means, your nearest waterways access point is a 5-minute drive away.
Our facility is 5-10 minutes from popular residential areas such as Brunswick Forest and Waterford, providing nearby storage solutions for local boat owners.
Anyone familiar with the area knows that Wilmington is great but vulnerable to storm damage (since 2000 we've been through 53 tropical cyclones with 0 damage). 
We are on the other side of the Cape Fear River and have never had any material amount of wind or water damage at our facility. 
Our facility is specifically designed to stay open through storms and provide a safe place for storage that is not vulnerable to seasonal storms.
No Long-term Lease Commitments
We offer month-to-rentals with no long-term commitments.
Change spaces without penalty

Transparent billing

Payments are processed automatically via Stripe

Visa, Mastercard, ACH and manual payments accepted
Mobile App for Easy Management and Monitoring
Our mobile app streamlines your rental experience. With a range of powerful features and capabilities, it puts you in control of your boat storage.
Easily view your stored boat from anywhere

Get notifications about power, temperature, and humidity

Track your bill and power consumption
Effortlessly connect with our facility managers 24/7